Burndown charts for Trello
Monitor progress towards completion of your sprint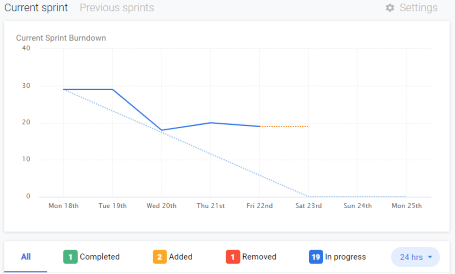 Corrello's Burndown chart shows your ideal burndown (red line) vs actual burndown (blue line) updated in real time as you make changes to your Trello boards.
Once you tell Corrello how long your sprints are and how your Trello boards are set up Corrello automatically creates an up to date sprint Burndown chart. You can also drill in to see which cards were added, removed, completed or re-estimated (if you are using story points) so you can see the data behind the burndown.
You can also install the Corrello Power-up to get your Burndown charts displayed directly within Trello.
---
Corrello for Scrum Teams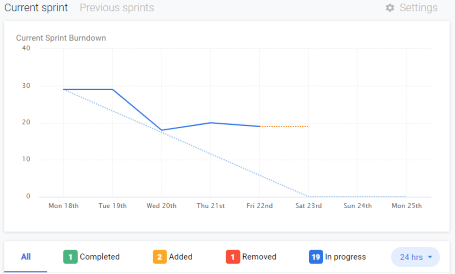 Learn about Trello dashboards for Scrum
Corrello for Kanban Teams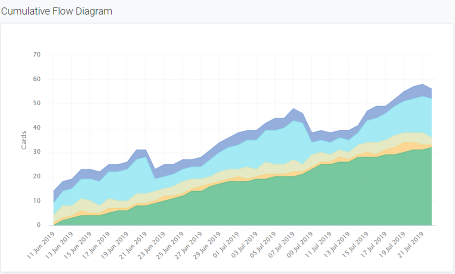 Learn about Trello dashboards for Kanban
---
See a dashboard with your data now
All plans come with a 14 day free trial, no credit card required upfront. Connect Corrello to your Trello account and create your first dashboard in less than a minute.